I was organizing our bookcases the other day, (aka getting my OCD therapy in)  and I stumbled upon a photography book of Darryls.  Within the Frame by David duChemin, a photographer Darryl really admires and respects.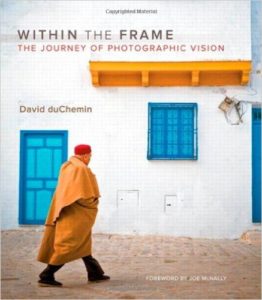 Darryl has owned this book for quite sometime and I've paged through it many times. I know if you had the conversation with Darryl regarding it, he'd highly recommend it. The book is about finding and expressing your photographic vision as a photographer, and telling a story through photo and how photos truly do draw us to people, places, and things.
This book is full of beautiful and inspiring images by David. It's not a manual for how to use a camera, but a manual to help reshape your thinking towards people, and the places you travel along with your camera. What draws us to a photo is different for everyone, and everyone reacts differently to a single photo. One thing that all photos have in common is that they will grab people on most levels and they will tell a story.
We see this is Steve McCurry's photo of  Afghan girl named Sharbat Gula, taken in a refugee camp in Pakistan in 1984, and was one of National Geographic magazine's most famous covers.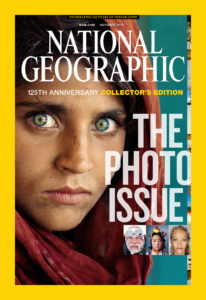 The eyes are so powerful that without looking at the rest of the face we can interpret the emotions therein. It is not even with the mouth that we smile, but with the eyes. -David duChemin
Be sure to check out Davids book, and I believe he also has a second edition too.  I might want to think about that one as a great gift for Darryl one day. Shhh….
Thanks for reading.