Its been almost 3 months since we've been home since working along side The Vineyard Church of Mazatlan.  We had an amazing, busy, and  full-filling time. With all honestly this post should have been written well over two months ago so I apologize.   Wanna know my reason?  L.I.F.E.
Life is busy, work is going well, and the kids are in their last days before school is out.  Our minds lean to Mazatlan every day. Not a day goes by that we do not think about this amazing city that we call our second home.
A few weeks ago on Facebook I shared that I picked up some jicama at our local produce market.  For those who haven't tried it, it is a fruit native to Mexico. It's known for its sweet, crunchy texture, and completely full of fiber, and vitamins.
As I held the fruit in my hand, small tears came down my cheeks (probably because it was highly over priced) because this produce reminds me so much of our second home in Mazatlan, the people, and our calling there. In that moment I felt homesick and God willing we look forward to returning.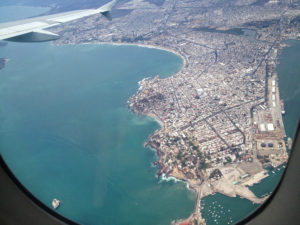 We've really struggled this year after returning. How to do life here in Langley and Partner with the Vinyard Church at the same time. We are babies at this still.  We feel a calling for our lives to be intermixed with Mazatlan and sometime we don't know which way is up, and which way is down.
We vacationed in Mazatlan almost 3 years ago on a journey that we will never regret.  Prior to that vacation I felt the prompting of the Holy Spirit to Search "Living in Mazatlan" on the internet.  The search engine brought me to a Remax website.  As I scanned the pages, from no where tears flooded my face. I immediately sensed God asking us to Take Care of The People of Mazatlan. What did that mean?
During this vacation time in 2012, we intermixed with a few days of experiencing The Vineyard Church and what their mission is all about, while enjoying the beach together as a family.  I'm not going to lie.  Vacationing and experiencing missions at the same time was tricky, but a good nudge in the right direction for our family. We were the family that never went on vacation, and this was the first time we  experienced this. Our children were moulded, and exposed to more of Gods heart for the least.  We came back from that trip forever changed, and eager for more of his leading.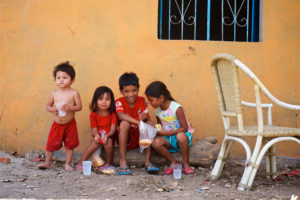 After that trip, we felt leadings, visions, and dreams that we honestly felt like they were our own at the time. If you know us really well, the Bueckerts are constantly creating ideas, and dreaming up plans.  This was different because the plans were too big for us, and sadly we've left them at the door till now.  I'll share in another post some of those plans, but for now we feel they need to taken to God in prayer a bit more.
I'll leave you with this song, and I appreciate the time you took to read this.
God Bless,
Darryl, Jodi, Emily and Ben.
Casting Crowns: Somewhere In the Middle.
Somewhere between the hot and the cold
Somewhere between the new and the old
Somewhere between who I am and who I used to be
Somewhere in the middle, You'll find me
Somewhere between the wrong and the right
Somewhere between the darkness and the light
Somewhere between who I was and who You're making me
Somewhere in the middle, You'll find me
Just how close can I get, Lord, to my surrender without losing all control
Fearless warriors in a picket fence, reckless abandon wrapped in common sense
Deep water faith in the shallow end and we are caught in the middle
With eyes wide open to the differences, the God we want and the God who is
But will we trade our dreams for His or, are we caught in the middle?
Are we caught in the middle?
Somewhere between my heart and my hands
Somewhere between my faith and my plans
Somewhere between the safety of the boat and the crashing waves
Somewhere between a whisper and a roar
Somewhere between the altar and the door
Somewhere between contented peace and always wanting more
Somewhere in the middle You'll find me
Just how close can I get, Lord, to my surrender without losing all control
Lord, I feel You in this place and I know You're by my side
Loving me even on these nights when I'm caught in the middle