As Darryl and I and our two children prepare for our next trip to Mexico in January of 2017 to continue our work with the Vineyard Child Sponsorship program, we are continually asked why we do what we do? (actually to be totally clear, due to the marvel of technology this is a year round effort on our part, with only a portion of the year being on site in Mexico)
 Why would we make the decision to work only 50% of the time here in Canada to be able to  volunteer with the Vineyard Church during the year?
 Why would we Leave our home in Canada for months at a time?
 Why would we take our kids out of school and disrupt their lives?
Because God has asked us
I know it may not completely make sense, and believe me it doesn't make sense at times, but either way we continue to walk along in faith.  Just because we have faith doesn't mean we aren't afraid. We are not confident about all things, but this we do know. We serve a Big God that has called us both my name that will supply all our needs in his timing, not our own, or for the timing of the others around us.
Then I heard the voice of the Lord saying, "Whom shall I send? And who will go for us?" And I said, "Here am I. Send me!"
Isaiah 6:8
Every week we continue to work with The Child Sponsorship Program to see it's success and it excites us to be apart of something that is very big. The Vineyard Church of Mazatlan feels extremely responsible to reach as many children ages 4 to 14 within in the sixteen community centers that they currently support.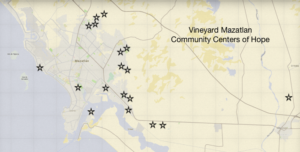 Many of these children come from dysfunctional families, single parent homes, or extreme poverty. While the Vineyard provides support to all family members, they focus on children between the ages 4 to 14, where we have the greatest likelihood of helping the child achieve a better life for themselves and their children. They do this through their Vineyard Ministries Child Sponsorship Program. Please take a moment to check out their website to learn more.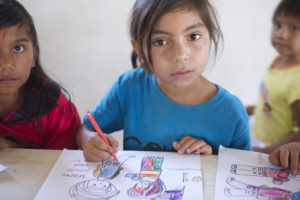 By feeding their Mind, Body, and Spirit, The Vineyard Church is  breaking the cycle of poverty that plagues these families, while showing the love of God.
The Childrens Sponsorship Program Provides:
    Weekly Meals
   One Pair of New Shoes Each Year
   One Set of Basic School Supplies
   Seasonal Party at their Center of Hope
   One Chaperoned Special Trip
   Weekly Bible Classes
   Weekly Prayer for each child.
   A Safe Place To Meet Each Week
These children are learning to become active and helpful neighbours in their own communities. Children who were first supported by The Vineyard and are now in positions of leadership with the Vineyard Church and serve the generation of children following them.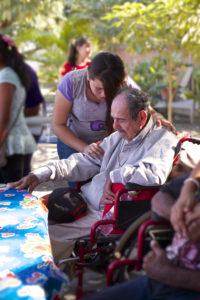 We feel grateful to be apart of such an amazing group of individuals that give time, talents to see this program run well. If you would like to know more about this program, or interested in seeing how you can support us through financial/prayerful means, we really need your financial support, and we need your prayers!
God Bless,
Darryl and Jodi