This year has challenged us to the core yet again and there has been a heavy level of sadness, sickness, and death in our extended family and friends.  Darryl's side of the family has lost two significant people since the end of September and in their memory we try to choose JOY.
In the book of Romans it speaks of the JOY that God gives us and the joy of the Lord as we trust in him.  Joy and happiness mean leaning into life even when there are struggles and pain. We've had to choose happiness and joy when we cannot change our circumstances.
Romans 15:13
13 May the God of hope fill you with all JOY and peace as you trust in him, so that you may overflow with hope by the power of the Holy Spirit.
Today I want to honour a beautiful woman who not only meant a lot to us, meant a whole lot to many around me. Darryl's Aunt Debi went to be with her Lord and Saviour on January 25, 2017 after a battle with Cancer. Debi had a passion for helping and encouraging others. She was faithfully involved in her Church, where she was always willing to step in and help out with whatever the need may be. Debi was a loving wife, mother, sister, aunt and friend. Her presence and love will be greatly missed by everyone that knew her.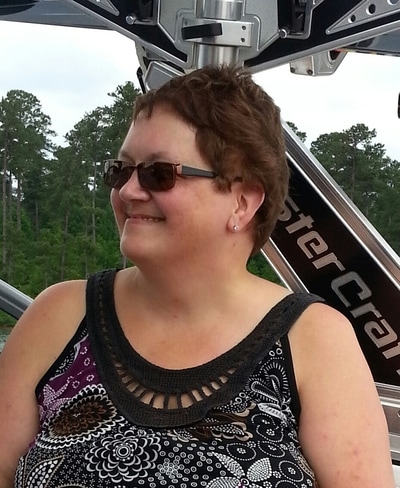 Debi enjoyed the many summers and times she spent with her nieces and nephews, building fond memories. In 1993, Debi married Dave and they were blessed with children Jennifer and Craig.
Debi would be very proud of her family. Her husband Dave and children Craig and Jennifer chose to honour our ministry Help-Project in lieu of flowers at Debi's memorial service. We are truly honoured by this. Thank you to those of you that gave on behalf of Debi and her strong faith, and love of family. Debi supported her nephew Darryl in our ministry to help under-resourced ministries share their mission. We don't take this honour lightly and will continue to keep her memory alive in all that this ministry does.
When we heard that they chose our ministry to honour Debi through, we knew we wanted to dedicate a very special project in her name. This project is nearly finishing so I'll be sharing more with you in the coming weeks when it is finished. It is our hope that Debi would be honoured by it.
Where does this leave us?  The memory of this special woman gives us a desire to live life to our fullest even when we get off track, feel alone, and over whelmed. You see this life that God has given us, this ministry, our family, is all placed in God's capable hands. We do not have all the answers for this year, but I do know that our confidence comes from knowing that our feet will be set on firm grounding because of his strength and guidance.
If you think of our family please pray for Darryl's family, his Uncle Dave, and cousins Craig and Jennifer. May God fill them with his amazing strength and the Joy of the Lord as they rest in him.
Proverbs 3:26
For the LORD will be your confidence and will keep your foot from being caught.
If you feel honoured to support this ministry in honour of Debi it would be our greatest Joy. God has given us a huge vision, and joy to build this ministry with compassion, love and a challenge to help share the love of God through ministries that put him first.
Thank you.
Jodi, Darryl,  Emily and Ben.